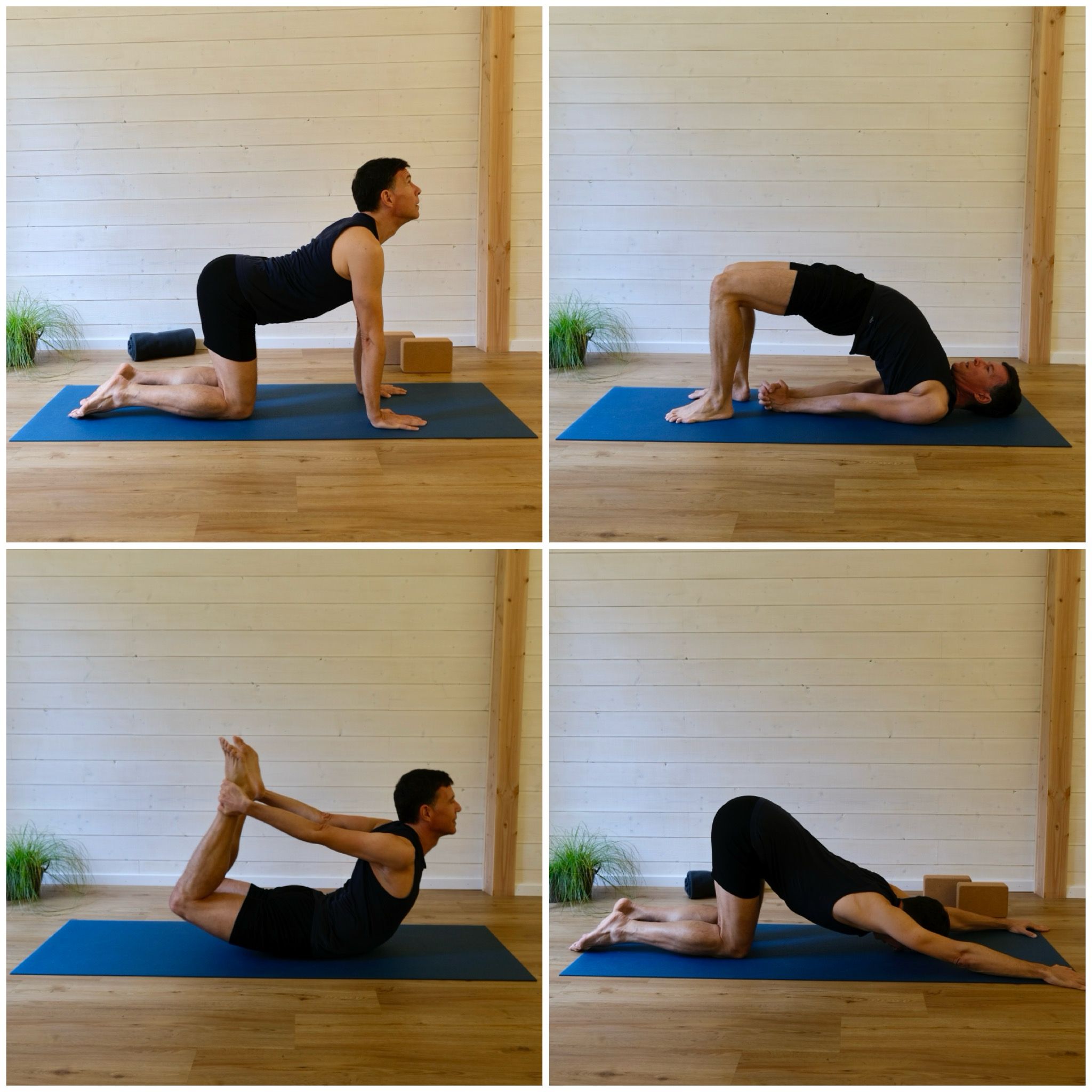 Happy back – happy life!
Maybe that sounds too simple but it carries a lot of truth.
Did you know that in an annual Swiss health survey, about 40% of people indicated that they recently suffered from some sort of back problems? Our modern lifestyle poses a lot of challenges for our back, and especially the spine. While damages caused by strenuous work have generally reduced, today's back issues are often caused by immobility due to extended hours of daily sitting.
In this workshop you will be introduced to 7 basic yoga poses that support mobilization and strengthening of your back. Prevention of back pain requires a careful balance between mobilizing the spine, while toning the supporting core muscles all around. Yoga is the perfect exercise for the back as we work with the weight of your own body while gently increasing mobility.
We will discuss the benefits of each of the 7 poses and, during the practice, detailed instructions and individual adjustments will be given.
For reference during your self-practice, a handout will be provided.
The workshop concludes with a playful 20-minute flow, putting all the poses together and can be used as a regular self-practice.
This workshop is designed for all levels, no previous yoga experience is required. This workshop will be held in English.
We're currently planning our next workshop. Keep your eyes on our Calendar for your next opportunity to attend this event!